Introduction
Top Level Domains can be added to your destination lists to block or allow all domains on a particular TLD. This article explains how to do so in the Umbrella dashboard.
Explanation
Top-level domain (TLD) refers to the last segment of a domain name, or the part that follows immediately after the "dot" symbol. Examples of TLDs include .com, .org, .net, .gov, .biz and .edu
Some users may want to block or allow particular Top Level Domains in order to block or allow all domains on that particular TLD. This can be done by navigating to Policies > Destination Lists and adding the TLD without punctuation.
Example: to block the TLD .ru you would simply add ru to the Global Block List as shown below.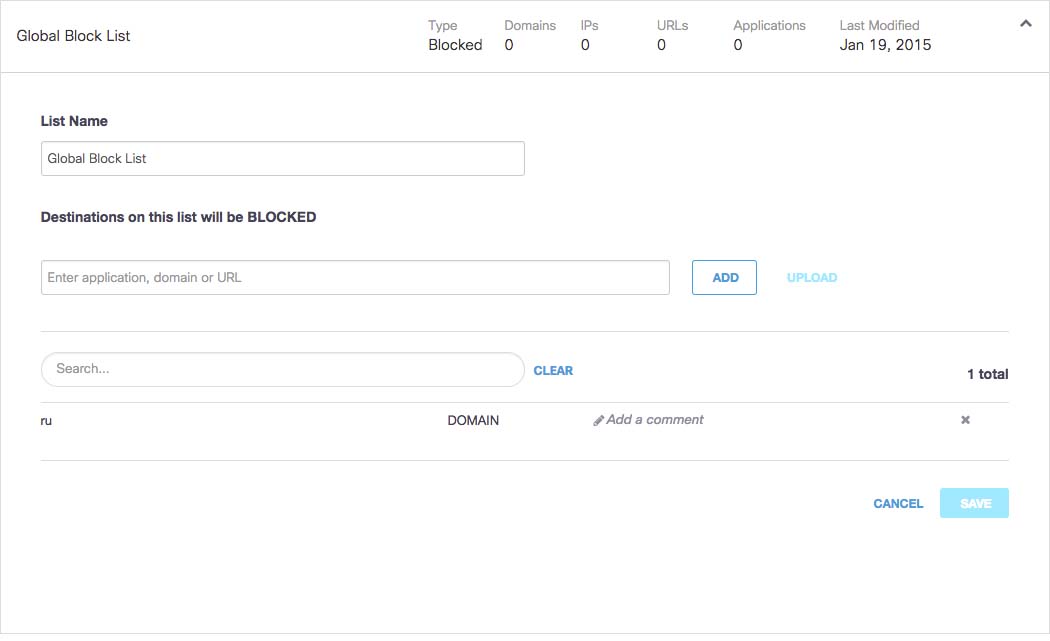 Add the TLD to the desired destination list and click Save.