We're excited to announce the latest update of the Cisco Secure Client - Version 5.0.05042. This upgrade targets Android SDK 33, also introducing compatibility with Android 14.
In light of recent changes by Google for Android 14, users are now required to manually start background services. Therefore, for the initial activation of the Umbrella service, users will need to click on the Umbrella Notification. Please refer to the attached picture for more information.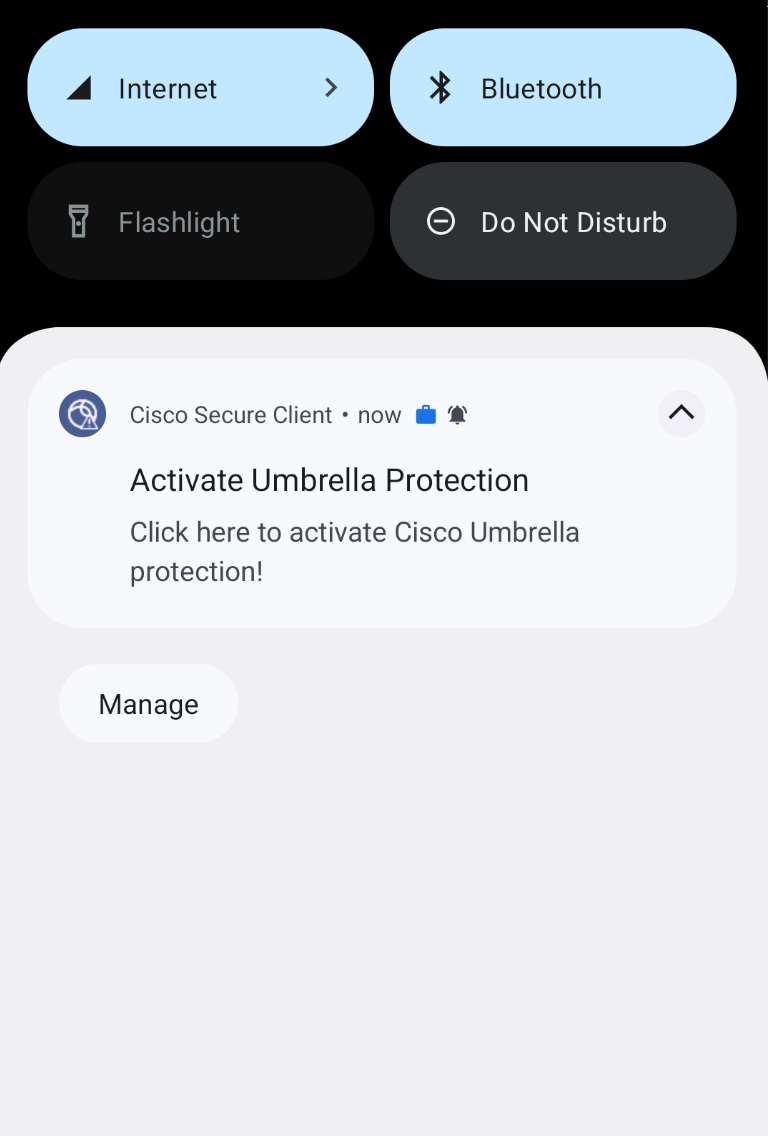 We appreciate your cooperation and thank you for your continued trust in Cisco Umbrella.