Introduction
When configuring single sign on in the presence of a multi-org parent console, additional steps are required. To get started, see our guide on configuring SSO for multi-org consoles here.
Common Issues
SSO validation step: Validation popup redirects to the parent console rather than the SSO provider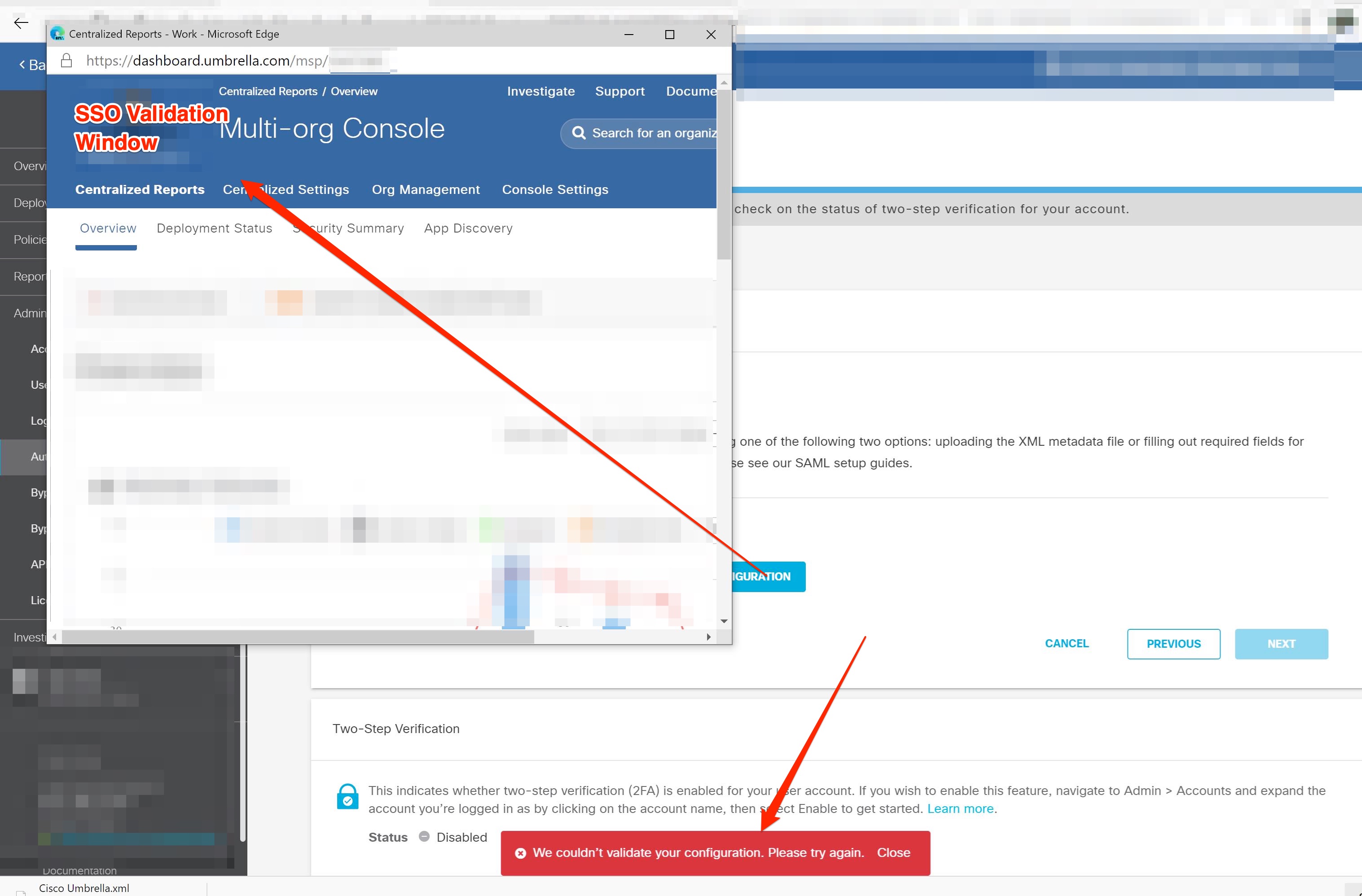 To resolve this issue, add the parent organization admin to the child organization directly as a Full Admin under Admin -> Accounts. Invite the existing user and accept the email-based invite.
Once added, validate SSO.
SSO does not work for a few accounts on the console
Ensure all accounts that will be doing SSO are added directly into the organization with SSO enabled. If not directly added (even with parent console sourced access), the accounts will not be SSO enabled.
Suddenly I cannot sign into my account when I am SSO enabled
If an account is activated on two organizations with SSO enabled, access to the dashboard will be lost. The SSO redirect on login.umbrella.com/sso will display an error.