On March 24, 2020 at 5pm PDT (2020-03-25 00:00 UTC), Cisco Security will be migrating the domain used for Cisco Secure Sign-On from the existing 'security.cisco.com' to 'sign-on.security.cisco.com'. This migration is expected to take approximately 3 hours to complete.
This will only affect customers of Cisco Umbrella who have selected Cisco Secure Sign-On as their SAML provider under Admin > Authentication > SAML Dashboard User Configuration.
This change will not affect user accounts within Cisco Secure Sign-On, and no action should be needed on the part of Cisco Umbrella users.
During the Migration
During the migration, we expect Cisco Secure Sign-On to be unavailable for up to 10 minutes at various times. For the remainder of the migration period, the following maintenance page will be displayed: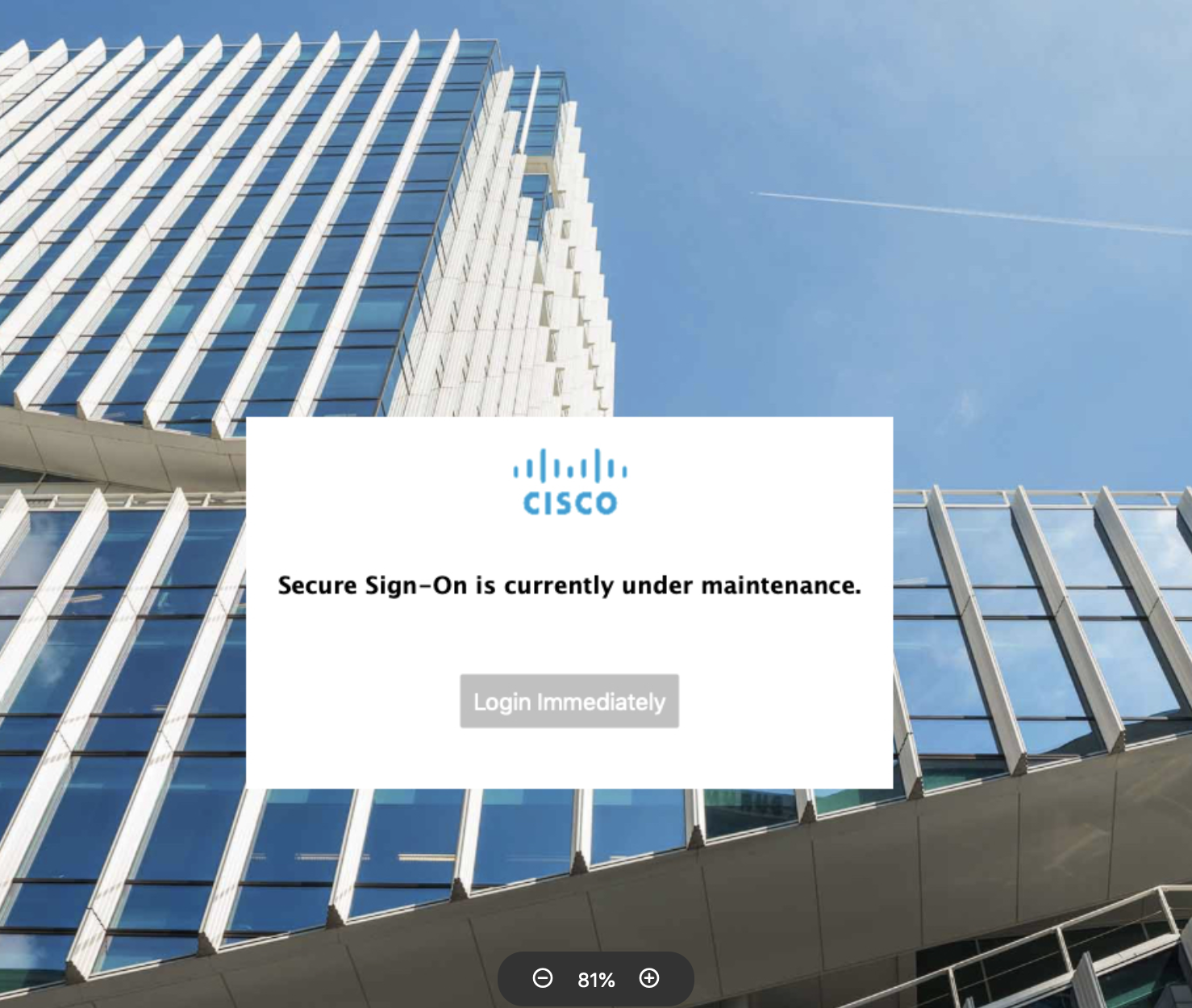 Clicking on "Login Immediately" will allow you to log into Cisco Secure Sign-On using the following temporary domain:
https://ciscob2b.okta.com/app/UserHome
This domain will authenticate in the same way as the 'security.cisco.com' will, but tools such as password managers that rely on the domain name will not function with this temporary domain.
After the Migration
After the migration, users of Cisco Secure Sign-On will be redirected to the new domain, 'sign-on.security.cisco.com', for authentication. At this point, we would recommend that any existing bookmarks for 'security.cisco.com' be modified to use the new domain, and any entries in your password managers be updated to use the new domain.