Overview
This article is to cover the steps on how to manually add your Domain Controllers to your Umbrella dashboard. In most cases, we would recommend that you complete this automatically by running our DC registration configuration script. However, manually adding your Domain Controllers should be considered when the script fails to register your Domain Controller due to a lack of network capabilities or if customers choose not to run outside scripts due to company policies.
Instructions
Please ensure the AD Integration prerequisites are configured before proceeding with manually adding Domain Controllers to Umbrella. This must be configured to ensure AD integration will function properly.
Step 1
Within your dashboard, go to Deployments > Configuration > Sites and Active Directory. Then find and select the "Add DC" button in the top right of the page.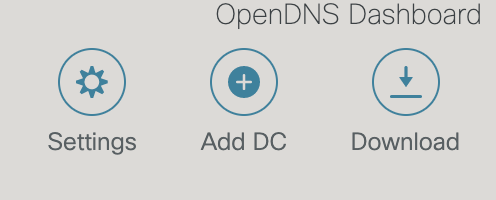 Step 2
You will be asked to run the Configuration Script to run on your Domain Controller again. Ignore this as we are attempting to manually add a Domain Controller. Click on the OK button and you will be prompted if you have configured the required permissions on your Domain Controller.
Step 3
Selecting "Yes" should bring you to the next step which will allow you to add your Domain Controller details such as the Hostname, internal IP, Domain, and Umbrella site. Fill this information according to your Domain Controller's details.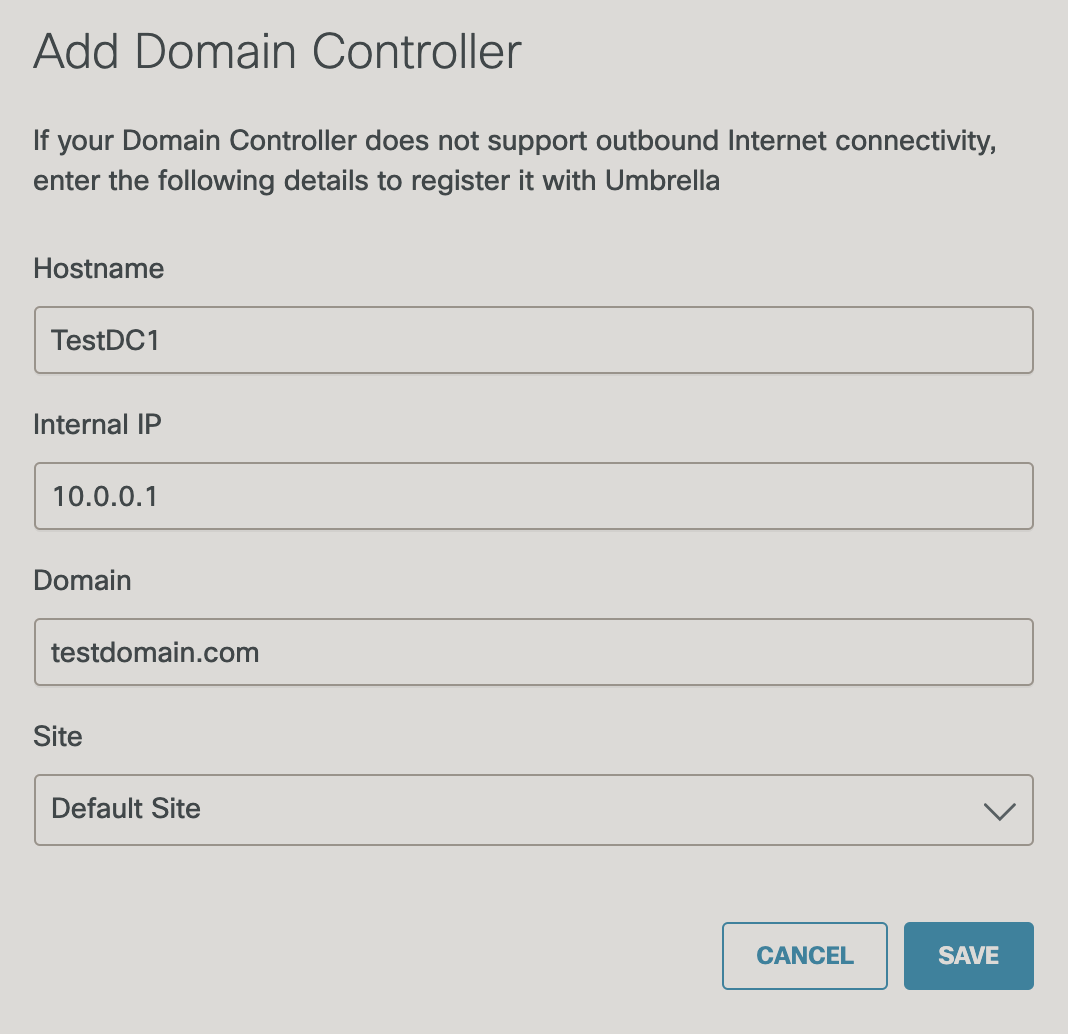 Wrap Up
After you have entered your Domain Controller details, select the "Save" button and that should be the final step. You should see your Domain Controller added to the Sites and Active Directory page now.

Final Notes
At this point, any AD Connector within that Umbrella site will attempt to connect to your newly added Domain Controller. If all the required permissions have been configured, you should not experience any issues. If you are seeing that there are errors, please consider reviewing the Required Permissions for the OpenDNS_Connector user article or contact Umbrella support.