Issue
Users are running into a "452 Suspected Replay Attack" error while trying to connect to SWG: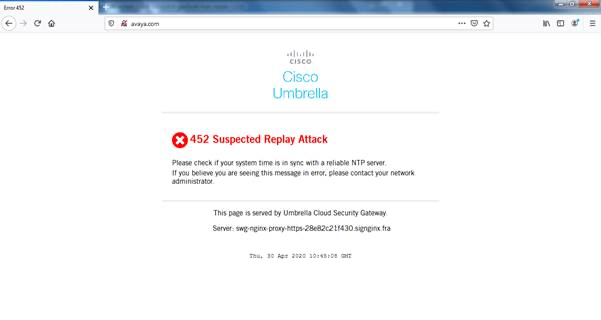 Troubleshooting
This error can occur if the timestamp on the endpoint is incorrect. Because the current time is used for negotiating encryption, if there is a large amount of time difference between the client and the server, they cannot mutually negotiate a safe encrypted connection.
Please note that while the message "replay attack" is a general warning for time discrepancies because one way to attack an encrypted connection is to repeatedly replay old packets, but in this case there is no replay attack actually occurring. Once the time on your computer has been changed, the error will be resolved.