We are pleased to announce that Investigate is now part of Umbrella's dashboard. Threat intelligence is an integral part of Umbrella, and we want you to have the same consistent experience when using Investigate. We've separated Investigate's Smart Search and Pattern Search into separate pages, and API key management is simpler, nested under the Investigate part of the dashboard as API Keys.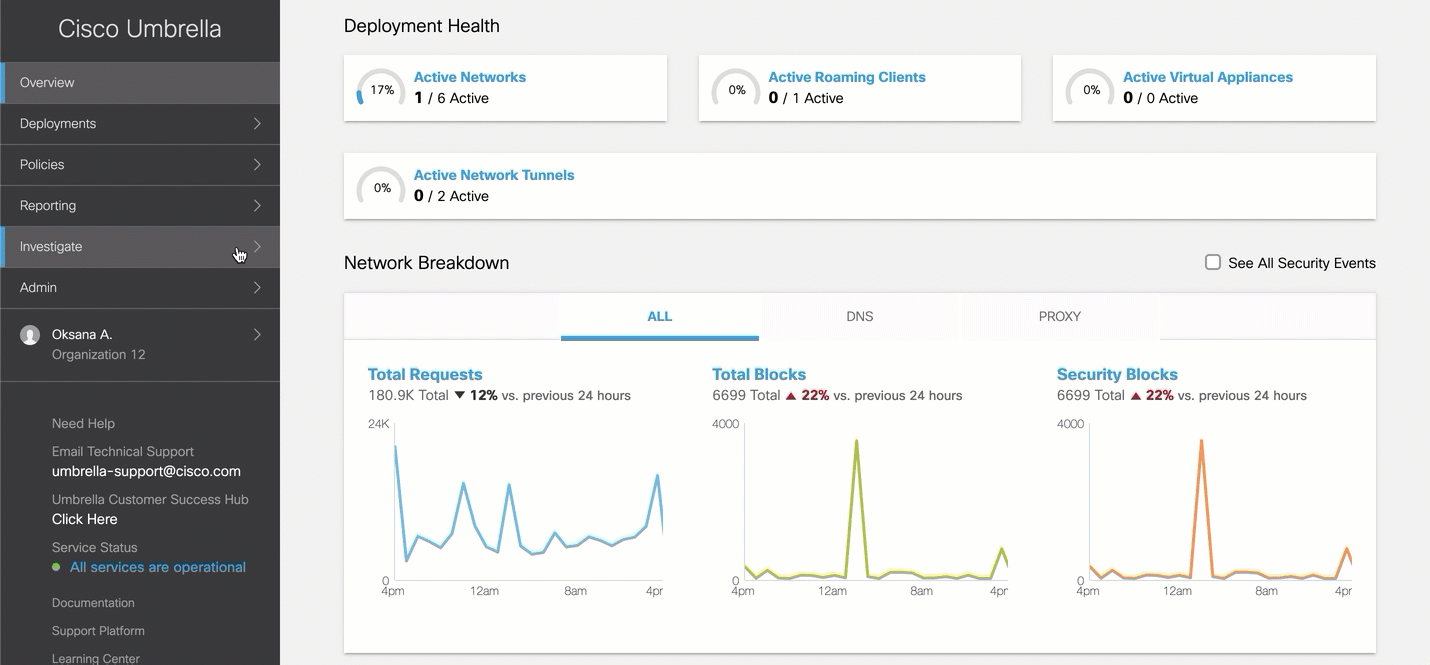 More new features:
We're introducing access controls to Investigate, so you can control who can access Investigate and manage API tokens. To learn more about Investigate roles, see our documentation:

Manage the Investigate Only User Role

.
Results shown in the DNS Resolution section can now be filtered by security category and first and last seen dates.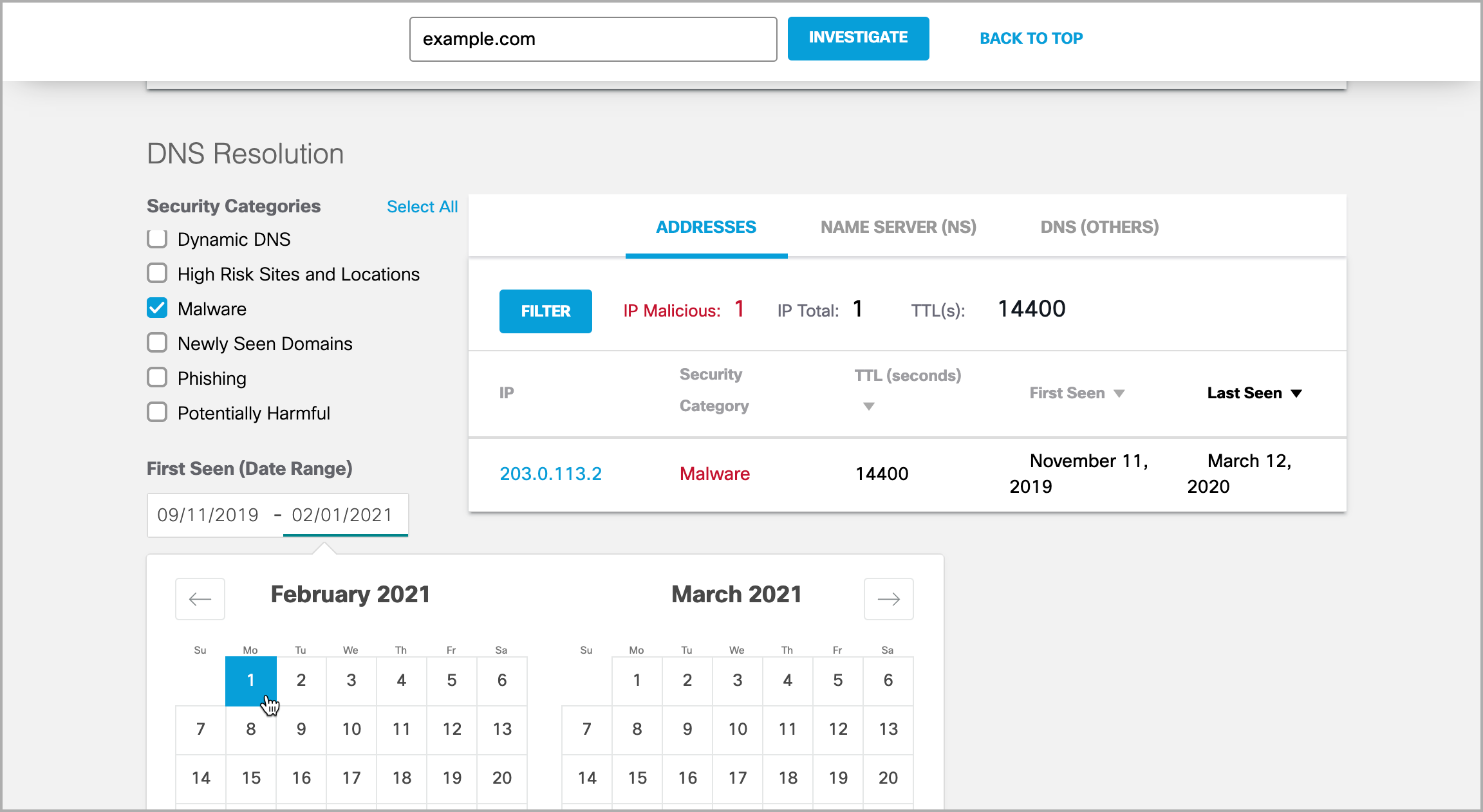 investigate.umbrella.com will redirect to Investigate in the Umbrella dashboard. Your old links and bookmarks will still work with the redirection.
Only customers who have Investigate included with their subscription are able to use Investigate. Contact your Umbrella Account Manager to discuss adding Investigate to your subscription. New to Investigate? Learn more here.