To make management of the roaming computers in your dashboard easier, we've introduced a small feature that allows you to specify whether you'd like old, stale roaming computer entries removed from your dashboard. For folks working to find and fix roaming computers with TLS issues, this can speed up your process by cleaning up the dashboard quickly.
Under Deployments > Roaming Computers, click Settings in the upper right hand corner and you'll see a new option. By default, this feature is not enabled and must be turned on: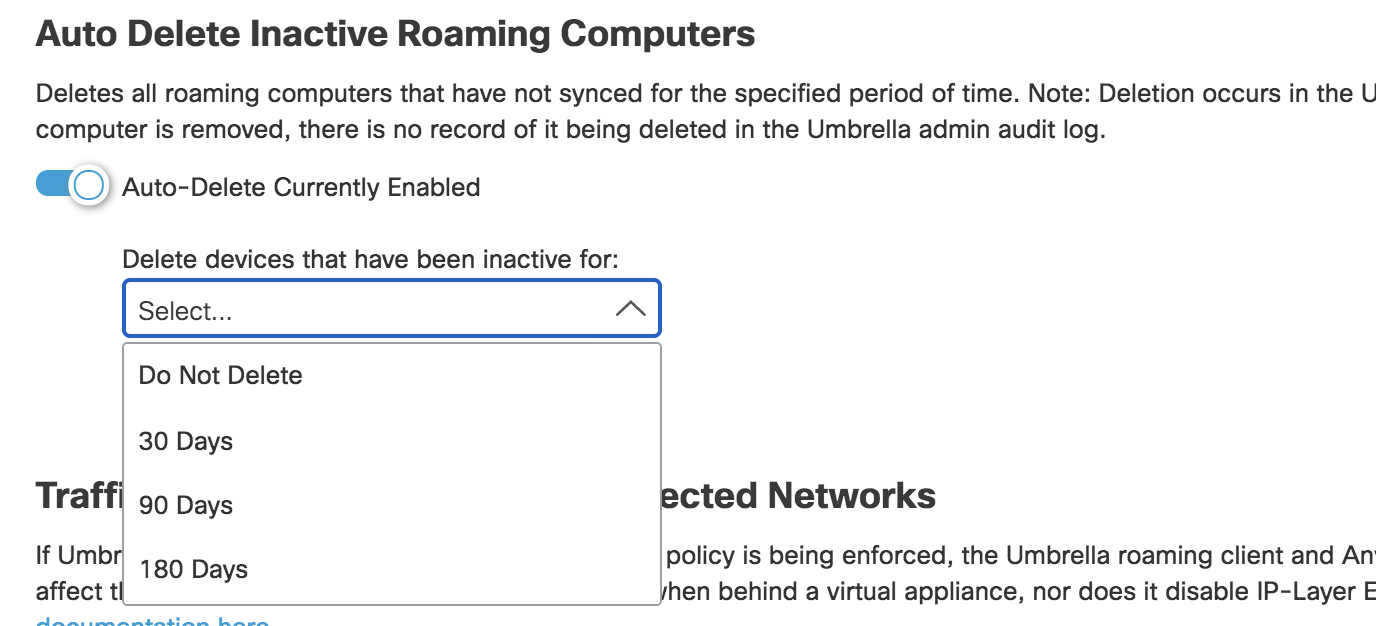 Note: the UI text on this feature is currently incorrect-- the audit log DOES create a record of the delete and will be updated shortly.