Overview
Customers with "DNS Security Essentials" or "DNS Security Advantage" packages will have the proper license to download the Cisco AnyConnect Secure Mobility Client! Cisco AnyConnect is a unified security endpoint agent that delivers multiple security services to protect the enterprise, including VPN and Umbrella Roaming Security. If you don't have one of these packages but would like to use AnyConnect, you can contact your account manager to grant AnyConnect licenses for the Umbrella Roaming Security Module.
Associating your Umbrella Subscription with your Cisco Account
You would need to register a Cisco account and associate your Umbrella subscription using your contract number in the "Access Management" section of https://id.cisco.com/ (click on Access Management > Add Access).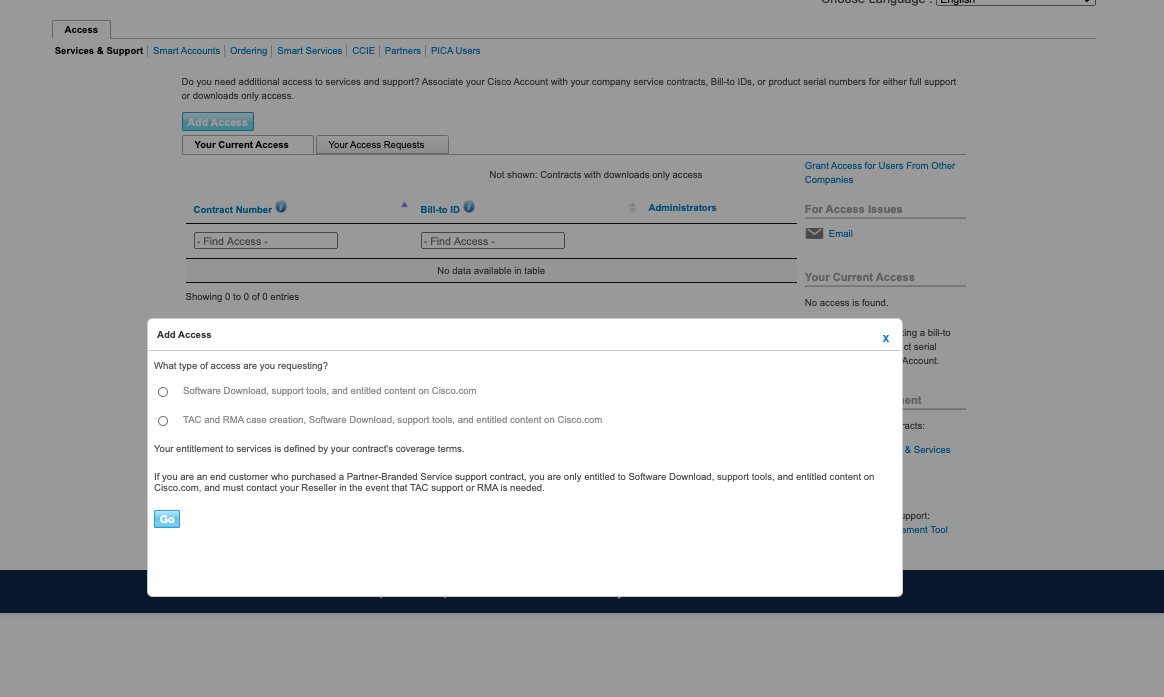 Downloading AnyConnect
You can download AnyConnect from the Cisco Website here.
Support for the AnyConnect Module
For any questions or assistance with AnyConnect, please reach out to the Cisco Technical Assistance Center (TAC) to create a ticket.