Issue
We are currently aware of an issue whereby Google ReCAPTCHA images fail to load when utilising an Umbrella DNS policy and the following are all true:
A recent version of Google Chrome or Microsoft Edge browser is in use
The Umbrella DNS policy has the Intelligent Proxy feature enabled
The Umbrella DNS policy contains Application Control enforcement for Google applications (for example Google Drive)
In this scenario sites that utilise Google ReCAPTCHA when logging in may fail to display the images correctly and look similar to the below: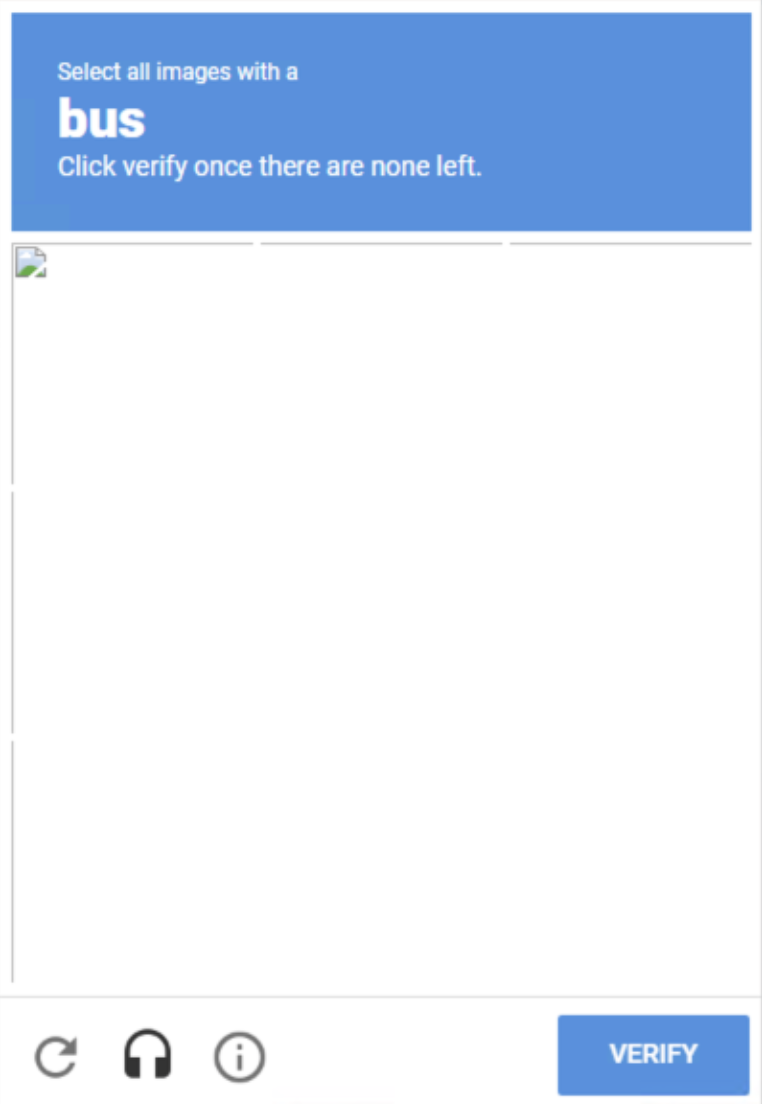 Current Status
Our engineering team is currently investigating and considering potential solutions for this issue.
This article will be updated once more information is available
Note:
This behaviour only applies to DNS policies. Web policies are unaffected by this behaviour.
Workaround:
In the short term, removing the Google applications from Application Control within the DNS policy can be used as a workaround for this behaviour if it is causing significant impact.
However, please note this will result in the Google applications in question being allowed for end users that the modified policy applies to.