Purpose
In the course of troubleshooting issues with the Umbrella Roaming client, occasionally it may be important for the Umbrella Support Team to gather additional data outside of the standard diagnostics. On windows, one of the best places to see what is going on with your machine is in the Application Logs found in Event Viewer. This article will outline how to easily export these so that you can provide them to the Umbrella Support Team.
How to capture event viewer logs
For this example, we will use Application Logs, but the process is nearly identical for any event viewer logs that support may ask for.
1. Click on the start menu, then start typing Event viewer in the search box and click it when it appears.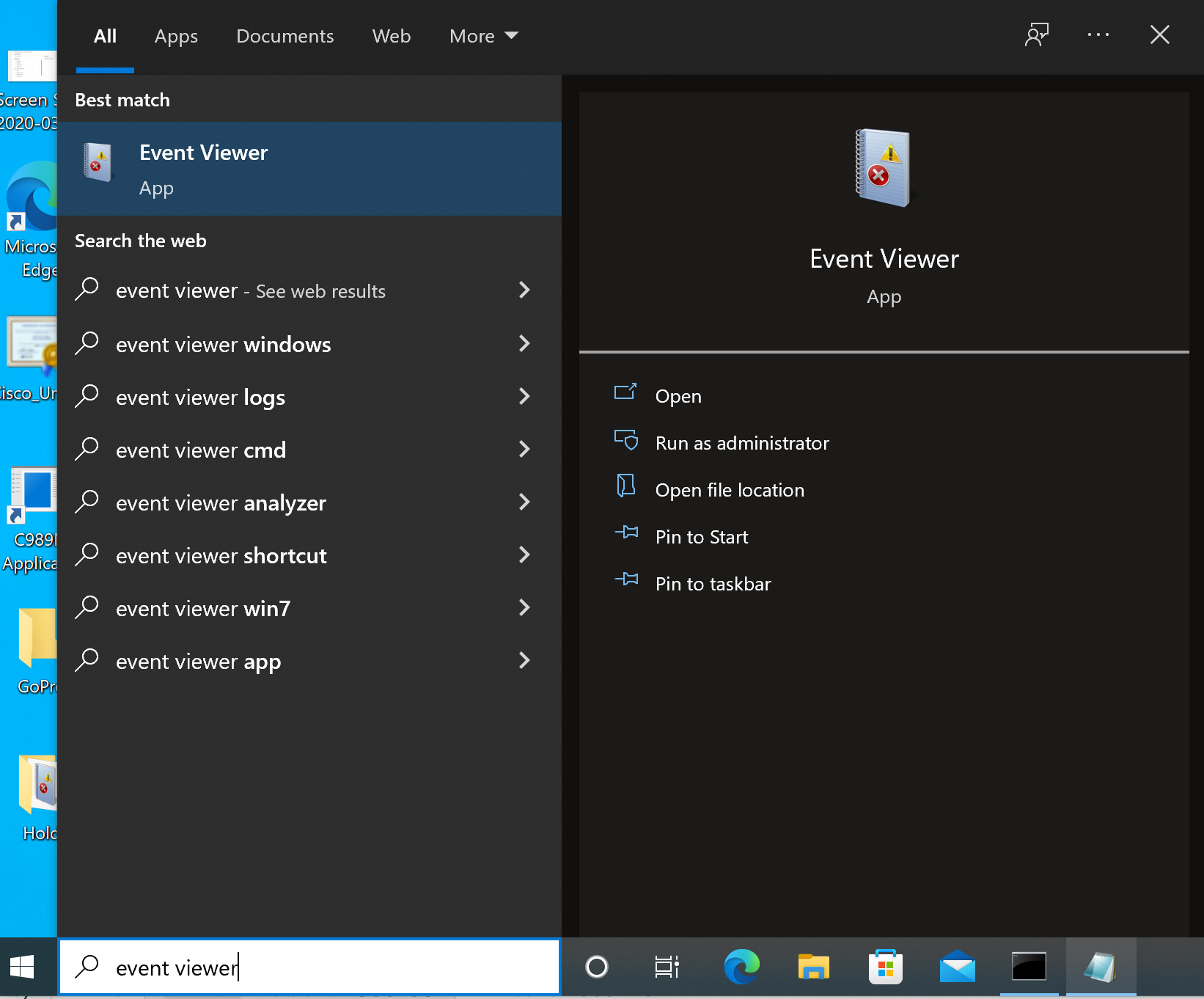 2. Once Event Viewer has launched, you will see a list of category folders on the left hand pane. From this pane, expand the Windows Logs category by clicking the triangle to the left of it. Right click on the desired log type. For this example, we will right click Application and select Save All Events As.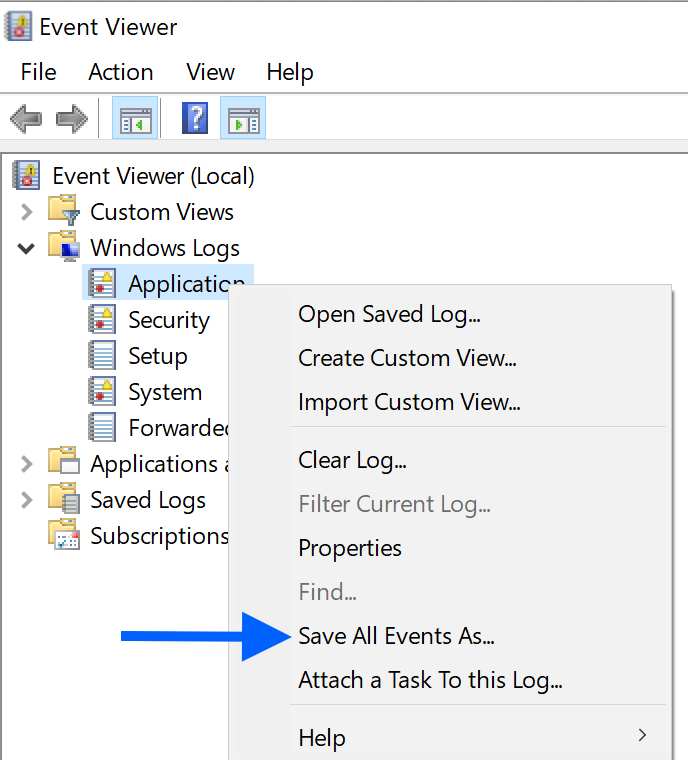 3. This will launch a save popup. Select the location to save the logs to on your system that you will remember (such as the Desktop or My Documents). Before selecting a name, make sure to click expand the Save as type drop box and select CSV as shown.

4. Choose a filename and click Save.
5. If the Umbrella Team has asked for any additional Event Logs, repeat steps 2 and 3 for each type of logs.
6. Upload the files to the Umbrella support ticket. If they are too big to upload, inform the Umbrella Support Team and they will provide an alternate method to upload your files.