You can allow protected file downloads via Umbrella SWG by enabling the new Global policy setting 'Protected File Bypass'.
By default protected files will be blocked. A protected file is one that cannot be scanned by Umbrella's Malware protection because the content of the file is protected by encryption. Encryption can be applied to any file and some examples include archives, office documents and PDFs
This new bypass option can be found within Policy > Global settings and like all Global settings it will apply to all destinations and users.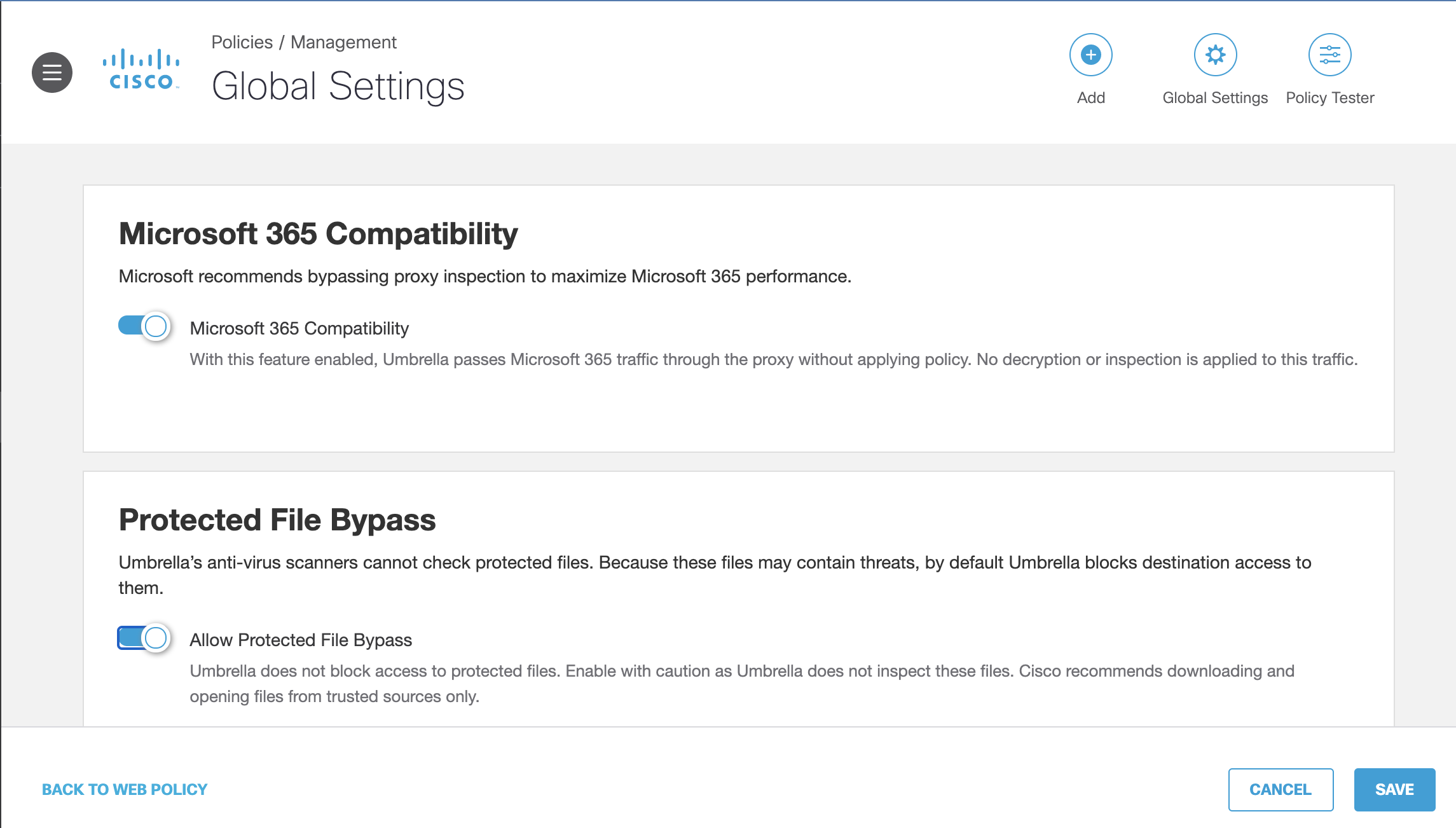 Where can I find more information?
https://docs.umbrella.com/umbrella-user-guide/docs/manage-global-settings